The Vision:
A Resource Center with Classrooms and Dedicated Areas for Parents and Children
Just think of what Family Hope Center will mean to desperate families:
Hundreds of kids in our community will recover their self-esteem as they stop bouncing in and out of school and begin finding success in their studies and their relationships.
Well over 450 single moms each year will learn to be better parents, better providers, and better employees.
Fewer families on the streets means kids won't sleep in cars on cold winter nights and mothers won't sink into fear and despair.
Fewer of your tax dollars will go towards supporting families who can't support themselves.
Your gift will impact our area for years to come. You'll help desperate homeless families find hope. You'll provide other families with the tools they need to overcome the difficult challenges they face so they don't end up sleeping in a car.



Your gift will help girls like Lucy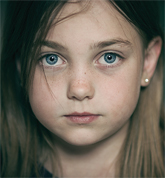 Help brings hope
When people think of Vine Maple Place, they think about housing for homeless mothers and children.
But did you know it's also a place where homeless children can get help when they fall behind in school?
Lucy was one of those kids, a precious 7-year-old who was bright and fun-loving, but found it difficult to articulate thoughts and pronounce her words correctly, in part because her family's homeless situation had them constantly moving from one place to the next.
When mother and daughter came to Vine Maple Place, we immediately assigned Lucy a speech therapist who's been working with her every week. Her progress has been "amazing," Lucy's mom reports. And even Lucy's schoolwork has improved dramatically.
Providing stability in the home. Helping moms achieve self-sufficiency. And breaking the cycle of homelessness.
You'll do all of that and more by making a gift to help build Family Hope Center – please make a generous gift today!